Logan Council cleared of unlawfully dismissing former CEO Sharon Kelsey
Posted by Darius Isaacs on 30 April 2021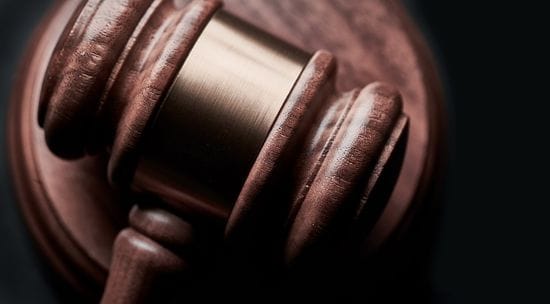 The Queensland Industrial Relations Commission has ruled Logan City Council did not take illegal adverse action against its former CEO when a majority of Councillors voted to terminate her employment on 7 February 2018.
On 1 April 2021 a decision was handed down by the Queensland Industrial Relations Commission ("QIRC") regarding the Application brought by former Logan City Council CEO Sharon Kelsey alleging contraventions of the Industrial Relations Act 2016 (Qld) and Public Interest Disclosure Act 2010 (Qld) by the Logan City Council, its former Mayor Luke Smith and the seven Councillors who voted to terminate Ms Kelsey's employment at the conclusion of her 6 month probation period. Vice-President O'Connor, who oversaw the proceedings, has now lifted an earlier suppression order which prevented publication of his decision dismissing Ms Kelsey's Application. King & Company Solicitors acted for the Logan City Council throughout this matter, with Mayor Smith separately represented by Gadens and the seven Councillors collectively represented by McInnes Wilson Lawyers.
Publication of this decision follows on from the dismissal of the related criminal proceedings brought by the Crime and Corruption Commission ("CCC") alleging fraud against Mayor Smith and the seven Councillors arising out of the 7 February 2018 decision by the Logan City Council to terminate Ms Kelsey's employment. This came after the Department of Public Prosecutions elected not to proceed further with the criminal case due to insufficient evidence.
The relief sought by Ms Kelsey in the QIRC included orders for reinstatement as CEO, injunctive relief preventing the Councillors from voting on her employment until the completion of her contract term on 25 June 2021, declarations that the Councillors had taken adverse action against her by voting to terminate her employment as well as substantial damages. Ms Kelsey was unsuccessful on all counts.
The background to this long-running dispute commenced fairly prosaically. Ms Kelsey was appointed to the role of CEO of Logan City Council on 2 June 2017. Ms Kelsey formally commenced in the role on 27 June 2017, subject to a 6 month probation period. During this period, an initial performance review of Ms Kelsey was conducted on 10 October 2017, approximately 3 months into the job. This review was conducted by Mayor Smith and Councillors Dalley and Schwarz. At the meeting, Ms Kelsey was provided with a probation conversation report which provided initial feedback to Ms Kelsey regarding her progress as CEO with a proposal for a second discussion at 4 months, a further discussion at 5 months and a 360 degree review in advance of a Council decision in respect of Ms Kelsey's continuing employment before her probation period expired. Unhappy with the direction of the probation review meeting, Ms Kelsey elected not to continue further with this review and the meeting was adjourned to a date later that week to allow Ms Kelsey an opportunity to consider and respond to the contents of the probation conversation report.
Following this meeting, Ms Kelsey retained lawyers, Minter Ellison, to act on her behalf in relation to her employment concerns arising out of the probation review process. On 12 October 2017 Minter Ellison wrote to the Mayor, each of the Councillors, the CCC and the Minister for Local Government alleging possible misconduct by Mayor Smith. Ms Kelsey separately made a Public Interest Disclosure ("PID") in this correspondence. Shortly after the provision of a draft 360 degree review report, Ms Kelsey lodged her Application with the QIRC attempting to manage the conduct of the probation process. At that time, Ms Kelsey sought relief which would have prevented the Council from considering her employment until after the probation period had expired, thus ensuring her employment irrespective of any concerns the Council may have had about her performance.
During the hearing before the QIRC, Ms Kelsey sought to argue that the Council's decision to terminate her employment, based on the votes of the seven Councillors who elected not to keep her on as CEO, amounted to "adverse action" and was motivated by Ms Kelsey having made a PID against the Mayor. Ms Kelsey further alleged that the Mayor and the Councillors who voted to end her employment were politically aligned and were members of a secret WhatsApp group. Each of the seven Councillors gave evidence and were cross-examined about their reasons for not affirming Ms Kelsey's employment as CEO. Vice-President O'Connor accepted that none of the Councillors did so for a proscribed reason.
Crucially, it was noted that prior to the termination vote each of the seven Councillors had received legal advice (from King & Company Solicitors and Andrew Herbert of Counsel) concerning the rights and responsibilities associated with the lodgement of the PID by Ms Kelsey, correspondence from Minter Ellison warning all Councillors of the potential consequences flowing from any attempt to terminate the employment of Ms Kelsey, correspondence from the CCC not more than 2 days prior to the vote informing them of the penalties involved in taking action against a person because they had made a PID as well as advice from the CCC that they would be investigating any action taken in respect of Ms Kelsey's employment. In light of all this, Vice-President O'Connor considered it inconceivable that the seven Councillors would "disregard the correspondence, advice and warnings and through some blind loyalty to Mayor Smith vote to terminate [Ms Kelsey] for a proscribed reason".
Also of relevance was that, despite Ms Kelsey and her legal advisors having obtained access to secretly recorded Council meetings discussing this matter - including discussions containing privileged legal advice - as well as access to private WhatsApp messages in a group chat involving the Mayor and six Councillors which had been obtained via the CCC exercising their expansive investigative powers, none of this material was found to support Ms Kelsey's assertions that the seven Councillors had voted on her employment as a consequence of her having lodged the PID.
Vice-President O'Connor further observed that the termination of Ms Kelsey's employment was not undertaken as a result of a process commenced as a consequence of the making of a PID. Rather, the procedure for determining Ms Kelsey's ongoing employment was contractual and the process had commenced before Ms Kelsey lodged her PID. Vice-President O'Connor further noted that, despite having been given an opportunity to continue to engage in the probationary review process, she instead submitted her response to the probation through her solicitors and, in doing so, intertwined her probation response with the making of the PID.
Overall, Ms Kelsey was not assessed to be an impressive witness. Vice-President O'Connor found that she was unwilling to accept or to contemplate that there may have been some room for improvement or that on reflection she may have done something differently, or not at all.
The ramifications arising out of this sequence of events have been widely publicised, including the sacking of the Mayor and seven Councillors and the dissolution of the Logan City Council following the now-unsubstantiated fraud charges laid by the CCC. Many newspaper columns were devoted to the "salacious" details of the private text messages and conversations passing between individuals who, by virtue of their position as elected representatives, were being asked to undertake a crucial business decision under extraordinary circumstances, in an acrimonious environment, and where the threat of litigation and potential criminal charges being brought against them personally loomed large.
This landmark decision by the QIRC upholds the fundamental right for employers to lawfully manage the employment status of their employees, including those at the very top of the business structure, even where such persons have themselves sought to lawfully exercise a workplace right.
The full decision can be read at: https://www.sclqld.org.au/caselaw/QIRC/2021/114
If you would like to know more about this matter, or how our firm can assist with your employment concerns, please contact Darius Isaacs, Kristie Taylor or Tim Fynes-Clinton, or call us now on (07) 3243 0000.
Author:
Darius Isaacs
About: Darius is a Partner in the firm's Dispute Resolution & Litigation Group.
May 02 2022
Directors have rights to access company information and to seek independent professional advice Introduction A Councillor who is appointed as a&n...