Bunnings stores rates challenge costs Ipswich Council
Posted by Sonia Smith on 10 May 2021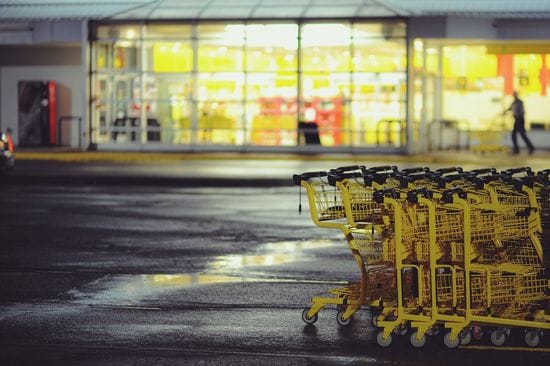 Court of Appeal decision demonstrates why local governements should avoid ambiguous or overlapping differential rating categories for retail shops and shopping centres
The Queensland Court of Appeal decision in BWP Management Limited & Anor v Ipswich City Council [2020] QCA 104 has exposed a potential point of legal challenge when categorising retail shops and shopping centres for differential rating purposes.
Facts
The case related to the differential rating categories of two sites on which stand-alone Bunnings stores with their own off street parking were situated (i.e. one store per site).
The Council categorised each site for differential rating purposes as "Land used for a drive in shopping centre with a GLA of 10,000m2 to less than 20,000m2 and a land area of less than 200,000m2". The term "drive-in shopping centre" was defined in the Council's budget documents as:
"a premises or cluster of premises that:
(a) is used wholly or predominately for carrying out a retail business; and
(b) is contained within one or more buildings or structures on one or more levels; and
(c) provides off-street parking for customer vehicles."
The land owners claimed that each site should have been categorised as "Land used for a commercial purpose with a rateable value of $5,000,000 or greater", which was defined in the Council's budget documents as including a "Shop - Single".
Technically, the sites met the criteria for both categories, so the Court had to decide which category should be applied.
Decision
The land owners won their case. The Court found that the intention of the Council's budget was to differentiate land mainly used for a single shop from land mainly used for more than one shop. The Court held that each site was not a "drive-in shopping centre" as that term was used in the Council's budget documents; instead, each site was a "single shop".
In addition to re-categorising the land, the Council was ordered to pay the land owners' costs of the Court of Appeal proceedings as well as the costs of the previous Land Court and Land Appeal Court proceedings in the matter.

Implications
Although the Court's decision turned on the specific drafting of particular differential rating categories, which may be different to your Council's categories, the case demonstrates the need to be careful when defining differential rating categories that are intended to apply to large, stand-alone retail stores such as hardware stores, liquor stores and supermarkets.
The case also demonstrates that owners of land used for retail purposes are willing to take a case to the Court of Appeal over the categorisation of their land.
If you are concerned that your Council's differential rating categories may be at risk of legal challenge, please contact Tim Fynes-Clinton or Sonia Smith or call us on (07) 3243 0000 to discuss.

Author:
Sonia Smith
About: Sonia is a senior associate in the firm's Commercial & Advisory Group.
Nov 18 2021
Local governments should beware of accidentally entering into a legally binding agreement instead of an intended memorandum of understanding MOU o...